In other words, why are we doing this?  There are a few different areas we venture to explore as this site grows and develops. Our goal is that if you meet either of these three criteria, we will have something for you. Also, if you have ideas relating to any of these categories, we would love to hear your feedback and ideas.
Are you New to Worship?
If you're reading this, your answer is yes! (if you think, "no", keep reading!). Maybe you just decided to follow God and are thinking "What's next?" Maybe you're on the edge and looking for a little more. Maybe someone said something that makes you want to start seeking. We hope to provide some tools to help enrich your idea of what it means to have a relationship with God.
The Veteran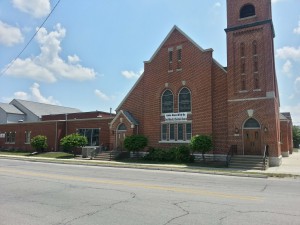 If you are a "veteran" in worship, you may think that your answer is "no."  But think about this–how many times does the Bible mention the word "new" when it relates to us?
2 Corinthians 5:17 Therefore, if anyone is in Christ, the new creation has come: The old has gone, the new is here!
Ezekiel 18:31 Rid yourselves of all the offenses you have committed, and get a new heart and a new spirit.
Luke 22:20  In the same way, after the supper he took the cup, saying, "This cup is the new covenant in my blood, which is poured out for you.
Romans 6:4 We were therefore buried with him through baptism into death in order that, just as Christ was raised from the dead through the glory of the Father, we too may live a new life.
And in John's vision of the last days, Revelation 5:9 [And they sang a new song, saying: "You are worthy…"]
The list goes on and on and spans all times in the Bible. The point is this: if we are disciples, we are worshiping. We're not done once we're in His spirit, we are called to pick up our crosses daily!  Luke 9:23 : [Then he said to them all: "Whoever wants to be my disciple must deny themselves and take up their cross daily and follow me.]  We all need to consciously make new or renew what we do in God's name.
New to Leading Worship
Then there's the other story! Maybe you have found yourself volunteering for the Church because of your talents and heart for God. If you have similarities to my story, you became a new Christian, wanted to use your talents for God, grew your faith, and then found yourself leading worship! The problem is this: I didn't go to college for it, and didn't get much direction. Our focus in this area will be in the music leading topic. I have learned some things, as many of you have, that we can share together.
Where are you?
As life moves forward, we can all move between these three groups multiple times. It's a natural progression in our lives. What would you like to see? Please leave comments below.
Landing Pages:
Veteran