Hi, everyone!
I hope that you are getting something from our posts and pages here. I know we get something out of diving in and writing them. I want to try to answer questions that I had when I was new to worship and Christianity.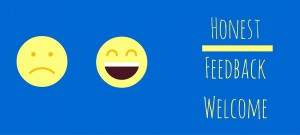 I'm no expert at the stuff in this section, but I tend to tell things honestly as I see them. As I dive into scripture and worship music, I come across things that people who are new to worship (or even old to worship) may be interested in. I will review them to the best of my ability and show you where to get them.
I will review things such as:
Bibles
What are the best Bibles for new Christians?
What are the best Bibles for study?
What Bibles are more geared to certain types of devotionals?
Books
Books that highlight faith
Books that help our understanding
Uplifting books from a Biblical Christian perspective
Christian Fiction
Worship Materials
Instruments like guitars, keyboards, and even saxophones
Instrument accessories
Sound equipment like sound boards, microphones, in-ear monitors
Computers and stage aids

Comments
These are a few topics that I'm going to dive into. What others should I include? Please include your thoughts in the comment section below. Thank you!