IV. How Do We Receive Salvation?–Romans Road Part 4
You've made it this far! You're over halfway down this road. I encourage you to keep reading and discovering. Ask questions at every step of the way if you have them, and comment how it all affects you. So far, we have looked at who needs salvation, why we need salvation, and how God provides Salvation. Now we look at how to receive salvation. Notice I didn't say "earn" salvation, or "keep from losing" salvation. It is there for us if we just receive it. I'll show you how.
It's probably not what you think.
If you are on the outside of true Christianity or perhaps those just starting your relationship with Christ, the road to salvation can appear to be a tough one. You may think that in order to receive salvation, that you have to follow a long list of things to do and not do.  Maybe you think that you have to reach a certain level of education in scripture before you can receive salvation. Worst of all, you may think that you just simply aren't good enough to deserve it. Well, that last part is correct, since no one is good enough to deserve it. We can't let these thoughts get in the way of what the Bible actually says about how we receive salvation.
There are just a few verses in Chapter 10 of Romans that explain this. The verses seem simple, and they are! I do want to look a little further into them as well. Those verses are 9-10 and 13. Like always, while these verses stand out as truths by themselves, context is even more powerful. Be sure to read the whole chapter. In reading this chapter, we can truly see how easy God makes it for us.
Romans 10:9-10
If you declare with your mouth, "Jesus is Lord," and believe in your heart that God raised him from the dead, you will be saved. 10 For it is with your heart that you believe and are justified, and it is with your mouth that you profess your faith and are saved.
Of course, the first component of this step is to believe Jesus is Lord. Is this a hard thing? We as a society have no trouble believing other things that aren't as evident. If a celebrity is accused of anything (no matter how ridiculous it is) we have no issue, collectively, with branding that person with that crime or act. The principle of innocence until proven guilty has fallen by the wayside. If you don't believe this, consider someone from the news recently that was wrongfully accused of something. When he or she was first accused, lots of things happened: this person lost their job, or was arrested, or lost a scholarship, or something else drastic. When it came to light that the person who reported the alleged act was lying, did that person get any of those things back?
In most cases, the answer to that questions is a resounding "no." The person is now a victim and suffers from irreparable damage to his or her reputation. This is because we, whether we think it's right or not, collectively think that someone is guilty until proven innocent. Well, in the righteous eyes of God, we are the same, guilty until found innocent. It is through our faith and declaration that Jesus is Lord that our sins are forgiven and we are found innocent.
Let me ask you this–if we are so fast to take false statements as fact, why do we take so long to accept the truth? The truth of scripture isn't grounded in gossip or speculation. Jesus was raised from the dead by God! Believe and declare, and you will receive God's salvation. How awesome is that?!
There is a simple prayer you can pray right now to accept Him if you haven't already. You can do it by yourself, but I encourage you to call or visit a pastor, close friend, or family member that is also a Christian.  Your prayer can be something as simple as this:
God, I am a sinner. I know that I don't deserve your salvation, but I know that Jesus is Lord of my life and I welcome Him into my heart. I believe that Jesus is your Son. He was crucified and was raised from the dead. Please send to me your Holy Spirit to help me live my life for you. In Jesus's name, Amen.
That's it. If you prayed this prayer and believe it with your heart, you just need to tell someone. Keep it on your heart, but also confess it to others. Call on His name!
Romans 10:13
for, "Everyone who calls on the name of the Lord will be Saved."
Everyone! That means you! Call on His name to be innocent until proven innocent. God is the ultimate Judge and He declares you "not guilty" of any of your sins (past or present). If you want to learn how to do that, you can email me at raph@newtoworship.com. I can help walk you through and/or connect you to someone close to you. You can also email prayer requests to prayer@newtoworship.com.  Remind yourself of this: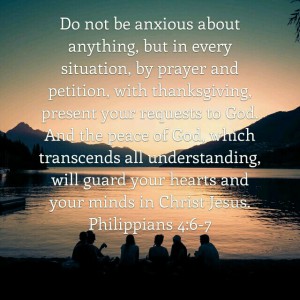 Related songs:
There are a few songs I'd like you to listen to. You can look them up in whatever way you can. They talk about this need to call on His name.
Just Say Jesus–Seventh Time Down
Cry Out To Jesus–Third Day
We Believe–News Boys
Your Thoughts
Hopefully, from this, we will all repent by turning from our old lives of sin to a new life in Christ. What else comes to mind? What experiences have you had related to this? What questions do you have? Please comment below.
Other Versions*
The Message (MSG)
Romans 10:9-10
Say the welcoming word to God—"Jesus is my Master"—embracing, body and soul, God's work of doing in us what he did in raising Jesus from the dead. That's it. You're not "doing" anything; you're simply calling out to God, trusting him to do it for you. That's salvation. With your whole being, you embrace God setting things right, and then you say it, right out loud: "God has set everything right between him and me!"
Romans 10:13
"Everyone who calls, 'Help, God!' gets help."
King James (KJV)
Romans 10:9-10
That if thou shalt confess with thy mouth the Lord Jesus, and shalt believe in thine heart that God hath raised him from the dead, thou shalt be saved.
10 For with the heart man believeth unto righteousness; and with the mouth confession is made unto salvation.
Romans 10:13
 For whosoever shall call upon the name of the Lord shall be saved.
New Living Translation (NLT)
Romans 10:9-10
If you openly declare that Jesus is Lord and believe in your heart that God raised him from the dead, you will be saved.10 For it is by believing in your heart that you are made right with God, and it is by openly declaring your faith that you are saved.
Romans 10:13
For "Everyone who calls on the name of the Lord will be saved."[a]
*Source–biblegateway.com