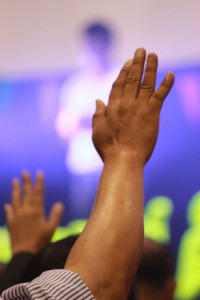 Many of us have found ourselves volunteering for the Church because of our talents and heart for God. No matter how we individually became new Christians, there are a few of us who want to use our talents for God, grow our faith, and, in the process, will find ourselves leading worship! The problem is this: although there is formal training for this available, many (like myself) didn't go to college for worship leading or church music.
Looking at my own story, since I didn't get this formal education, I also didn't get much direction. Our focus in this area will be in the music leading topic. I have learned some things, as many of you have, that we can share together. In this section, we will tackle topics such as:
Music Planning
Worship Team Building
Tools to use for worship
Musical instrument choices and reviews
Flock concepts for leading your team
and other topics that we may or may not have thought of.
Leading music in church is a gift
From the time I started playing on a worship team till now, when I'm leading it, I have always felt blessed. Before moving on to the next pages, please feel free to let us know of your own experiences as well as topics you'd like to discuss. You can do this by commenting below. Thank you and God Bless You.
For your viewing pleasure, you can view my ongoing Pinterest feed about worship leading.